A trip to Finland
At the beginning of February, the Nordic Society Oikos held their biennial conference. This year it took place in Finland's oldest city and previous capital – Turku. Organised primarily for researchers in Ecology in Nordic countries, this event is an opportunity for those in similar fields to share their findings and build collaborations. This was the perfect time for some of the FunCaB team to present our preliminary findings in addition to networking.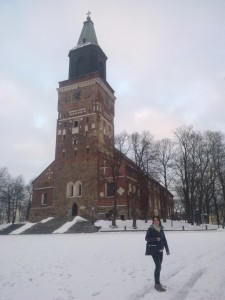 Altogether, we were seven from the Biology department. Four of those seven presented results from projects using the FunCaB sites, and Inge Althuizen presented the first true FunCaB findings! Her poster displayed the first results of soil carbon and nitrogen across all of our sites. So far, she has found that precipitation has a larger effect on these soil properties than temperature. Terezie Novakova, a Bachelors student on the project last year, presented her first poster. She found that warming favours Carbon allocation to vascular plant species in semi-natural grasslands in Western Norway.
In fact, this week was a week of firsts. For some of the team it was their first time to Finland. We were blessed with cold, sunny weather, and we even had some time to explore the old town in the evenings and after the conference. For others, it was their first conference. An exciting opportunity to present results and discuss ideas with researchers and students alike. And for me, it was my first conference talk! I showed the new results from a graminoid (grass) removal experiment. What we're seeing is a slight facilitative effect of graminoids in alpine plant communities. However, this effect appears to be determined more by between-year seasonality than climate gradients. Despite slight hiccoughs during the preparation, the talk seemed to go quite smoothly (to be elaborated on in another post!).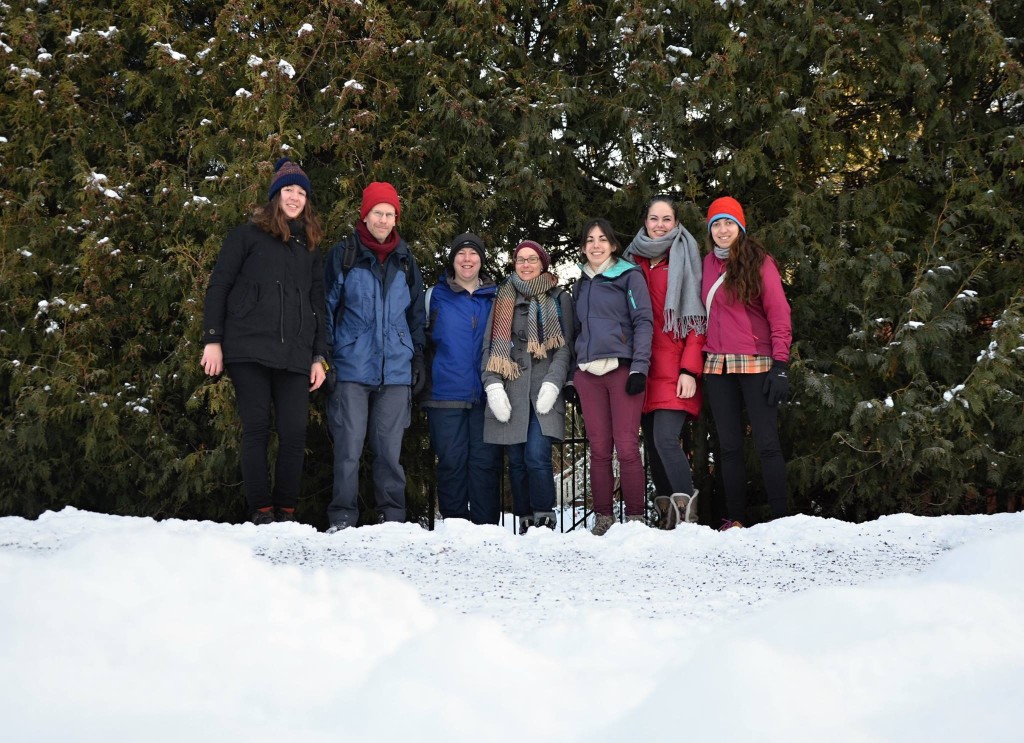 Our fellow colleagues from Bergen presented a very diverse range of topics. Are hikers and grazers causing an upward shift in plant communities in the Scandes? What happens to plant species richness in the Tatras mountains when grazing is stopped? What role does Nitrogen addition play in determining species richness at various grazing intensities? What are the effects of climate change on phenology in alpine plant communities? Outside of our team, there was an even wider range of topics. The plenary sessions discussed the influence of paleohistory on present-day patterns in biodiversity and ecosystems (Jens-Christian Svenning), population scale drivers of individual variation and demography in migratory birds (Tomas Gretar Gunnarsson), and the evolutionary consequences of the transition from outcrossing to self-fertilisation in plants (Tanja Slotte). Alongside the talks, the posters added yet more interesting studies and questions. How can we engage kindergarten children in scientific and mathematic learning? What is the impact of agriculture on wading birds in Iceland now and in the future, and what are the farmers' stance on the issue?
In all, it was a stimulating week. We're presenting our findings at the ResClim All-Staff meeting from the 4-6 March 2016.
(Photos from top left: Richard Telford on behalf of Siri Haugum; Terezie Novakova; Kine Blom; Inge Althuizen; Amy Eycott).