Internships
Experience the life of a (field) ecologist
Are you a biology student who is interested in alpine ecology, vegetation science, functional traits and ecosystem ecology, and how climate change will affect alpine and/or high-latitude ecosystems? Then you are the right person for a research internship with us. Our internships will give you the chance to work with new fields and habitats, to learn important skills for a biologist such as data collection and analysis, critical thinking and problem solving, plus you will get a glimpse of the day-to-day work of ecologists and possibly establish contacts for future jobs abroad.
Read about the experiences of our former interns here!
Are you interested in an internship with us? We regularly announce internship opportunities on our UiB pages and here, on this page.
We are also connected to IAESTE where we advertise internships every year, and the Erasmus Student Network.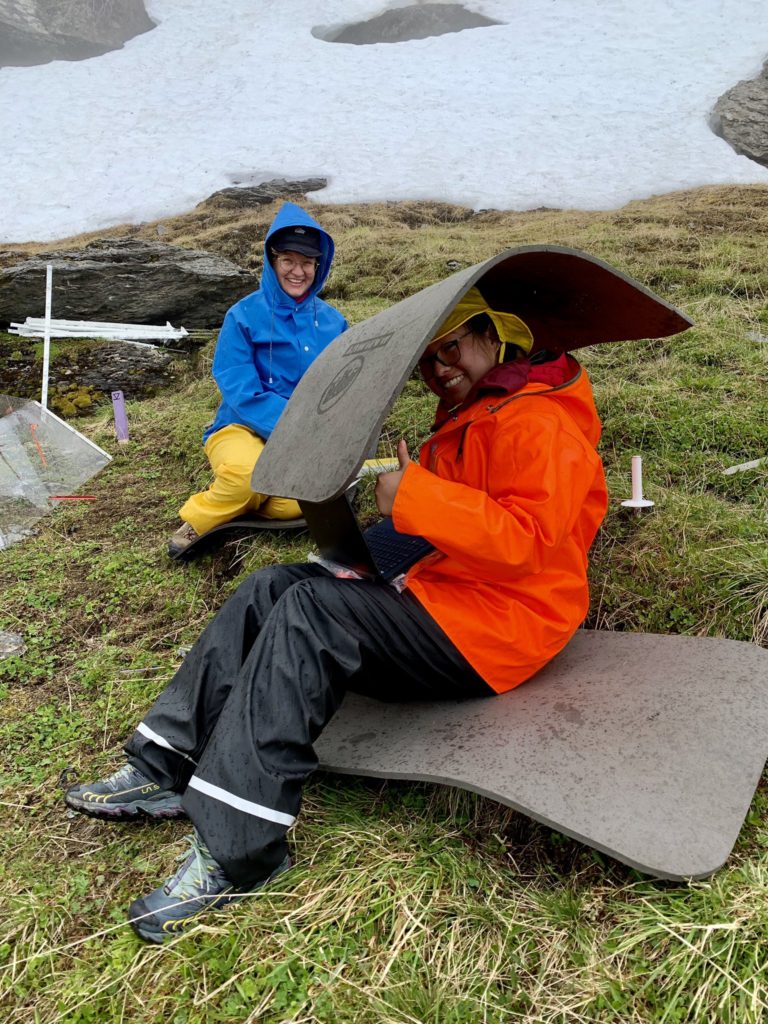 Internship announcements
Unfortunately, we are currently not announcing any internships.
However, if you have your own funding and are interested in working with us, please send an email to vigdis.vandvik@uib.no and dagmar.egelkraut@uib.no.