LandPress
Cessation or reduction of agricultural land-use leads to overgrowth and loss of habitats, biodiversity, ecosystem functions and services. Such changes affect a variety of habitats, many of which are now classified as threatened across Norway and Europe. When overgrowth occurs in combination with climate change, problems accentuate. Extreme weather, in the form of droughts, in combination with overgrowth increases landscape fire risk. Uncontrolled wildfires constitute a societal cost, both in terms of firefighting, replacement of lost values, and security. Active agriculture can therefore have social value, beyond food production, through producing ecosystem services such as reduced wildfire risk.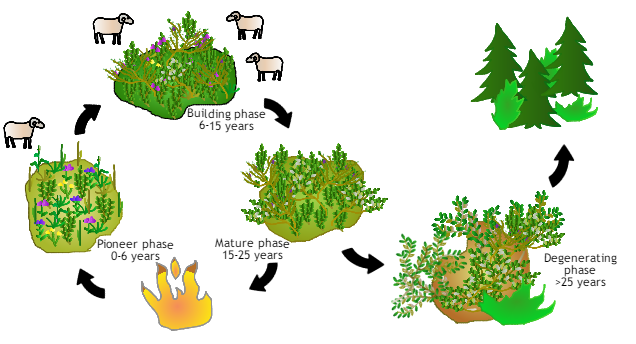 In 2014 an intense winter drought led to massive heather death along the Norwegian coast. LandPress uses this "natural experiment" in observational studies and field experiments to test whether heather burning is an effective measure to prevent drought damage and restore damaged moorland. In a broader context, we will look at how agricultural produce ecosystem services for the benefit of society, with particular emphasis on reduced wildfire risk. LandPress participates in the International Drought Experiment collaboration to put our findings into a wider geographic and habitat context. LandPress will provide new knowledge-based land-use advice, which in turn will help reduce the likelihood of uncontrolled fires in the coastal landscape under changing climate.
We aim to:
Establish relationships between Calluna dieback and variation in land use, environmental and climatic conditions locally and along a biogeographic gradient.
Understand and experimentally assess the impacts of severe drought events on coastal heathland ecosystem dynamics and functioning.
Experimentally assess whether prescribed burning can be used to promote Calluna's resilience after severe drought and how this varies along biogeographic gradients.
Understand the contribution of land management to the provision of ecosystem services, with a focus on securing low fire-risk landscapes.
Develop knowledge-based management strategies to conserve heathlands, secure ecosystem service provisioning, and reduce fire risks under future climate conditions.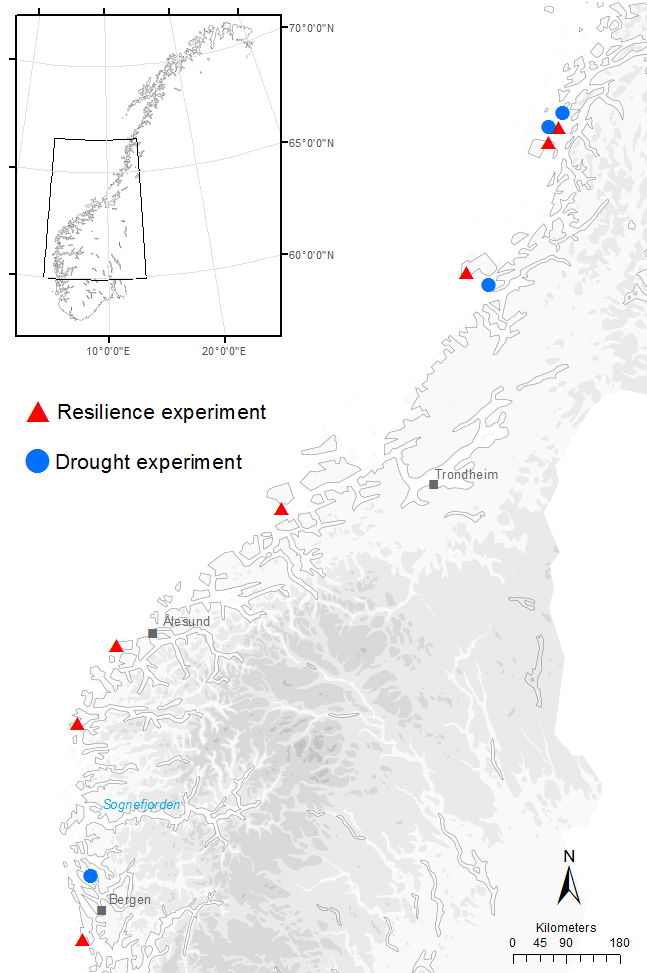 Siri Vatsø Haugum – PhD-student at University of Bergen (2016– now).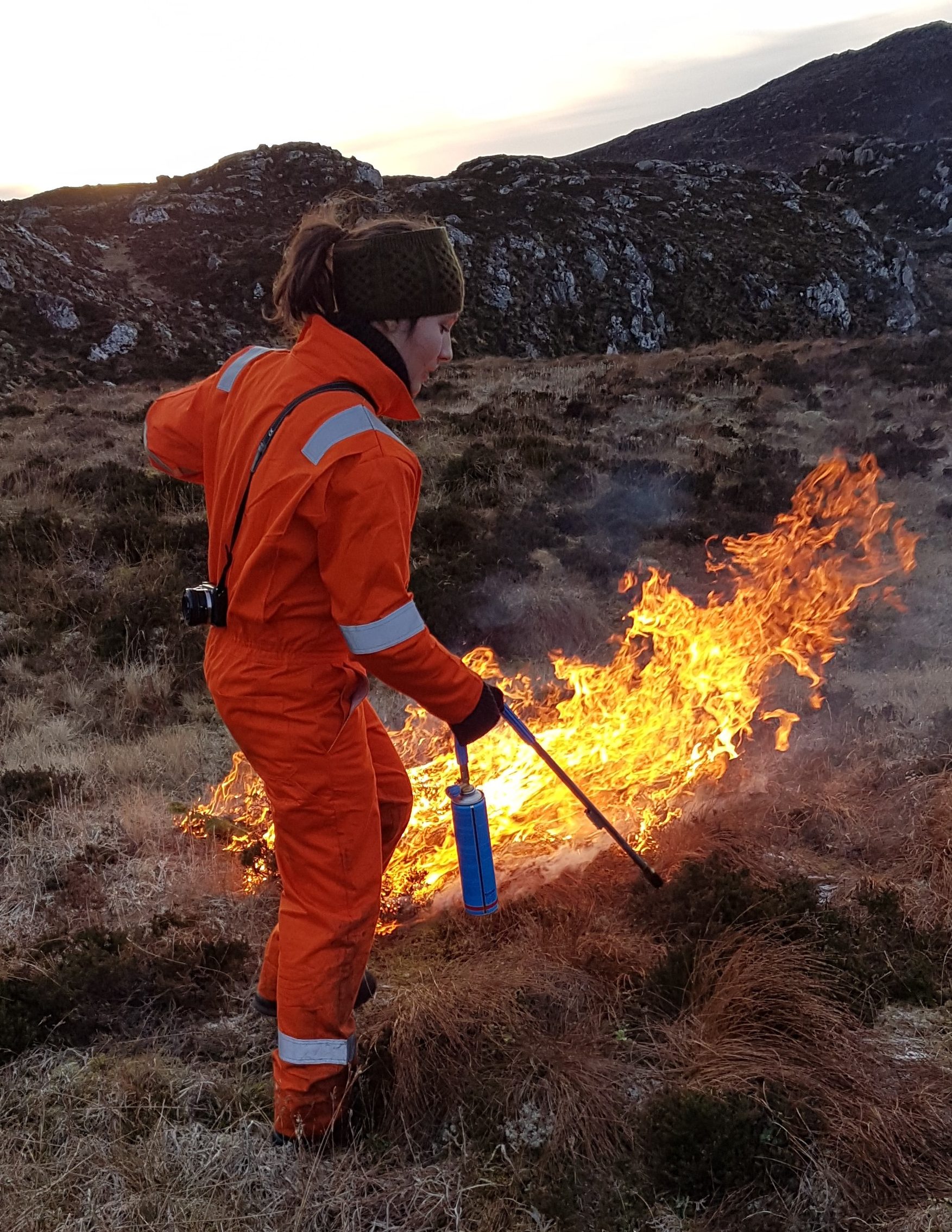 I grew up in the wet and mild coastal climate of western Norway. The LandPress project became part of my life in 2016 and  I'm very happy to get the chance to immerse myself in the ecology of this open coastal landscape. This landscape is in a exciting time where the challenges are lining up, at the same time as one is becoming more aware of the value of heathlands. I study how plant communities and individual species responds to climate changes and how we can affect these responses through management. I love to spend time on doing fieldwork on our beautiful field sites. When I'm not in field, I hike, read or watch birds.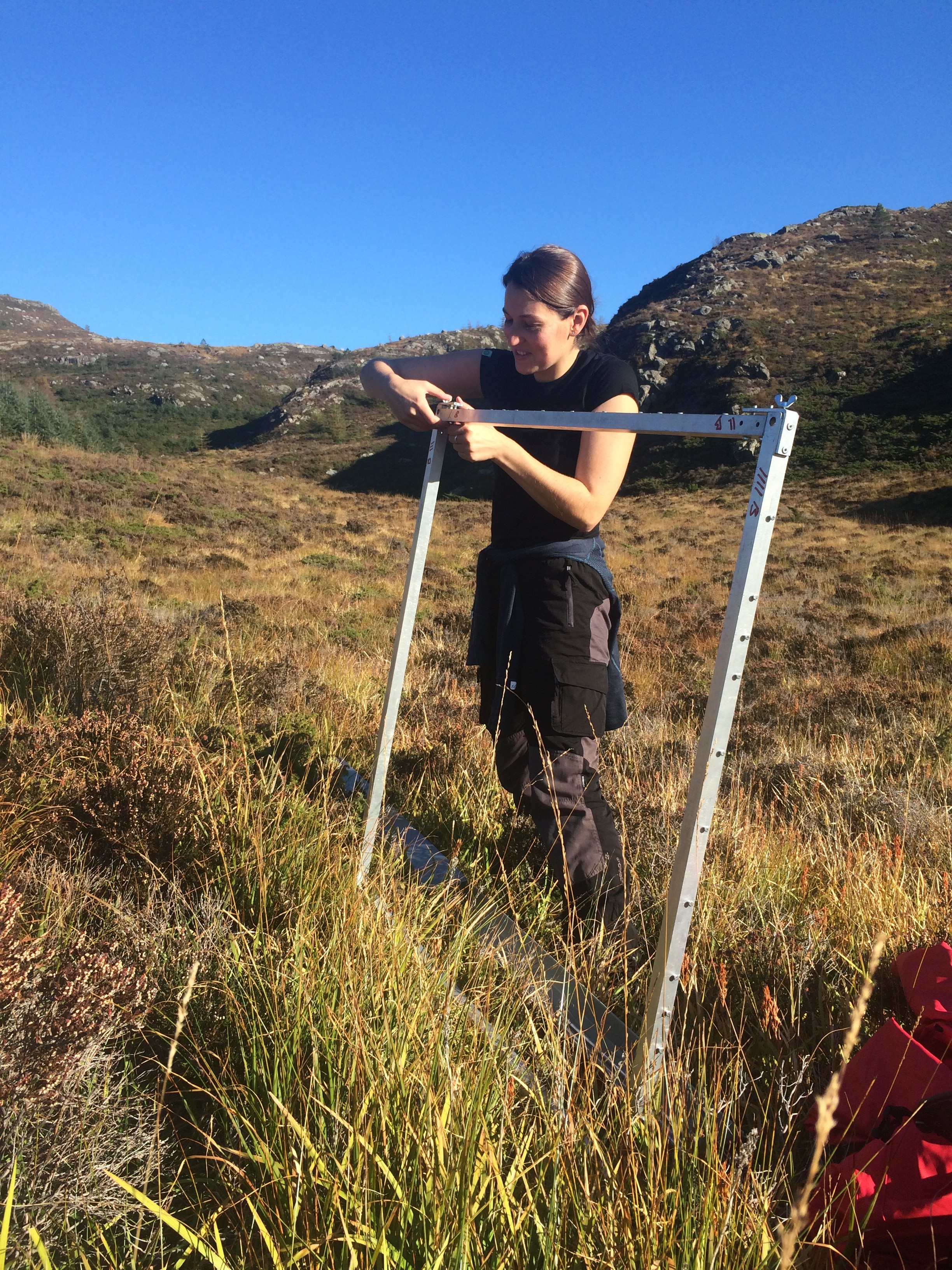 Christine Pötsch – Technician at University of Bergen (2016- now) 
I grew up in Austria, but moved to Bergen when I was a student. After a few years working in the mountains, coastal heathlands were a new experience for me, but it didn't take me long to learn to love them. Most of all, I'm fascinated of how old this landscape is and how many exciting things it hides. As a technician I help in field, in lab and other places where needed, and I'm very excited about being part of such an interesting research project. When I'm not in field, I read, take photos, do yoga or sew.
Vigdis Vandvik – professor at University of Bergen (2007- now)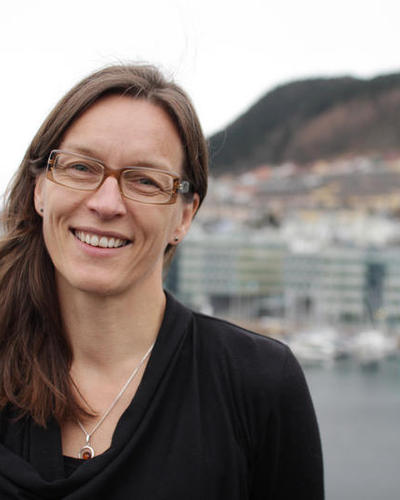 I grew up in the inlands – in Trøndelag, and first encountered the heathlands when I came to Bergen as a biology student in the early 90s. I was fascinated by the open windswept landscapes, the agile 'wild' sheep (I was used to the much more domesticated inland sheep), and by the long human histories of these landscapes. LandPress and the previous FeralSheep project were inspired by an urge to understand the ecology of and the opportunities arising from these seminatural habitats. When I am not in the field, I bike and make jams!
Liv Guri Velle – Researcher/Head of research at Møreforsking Ålesund (2014 – now).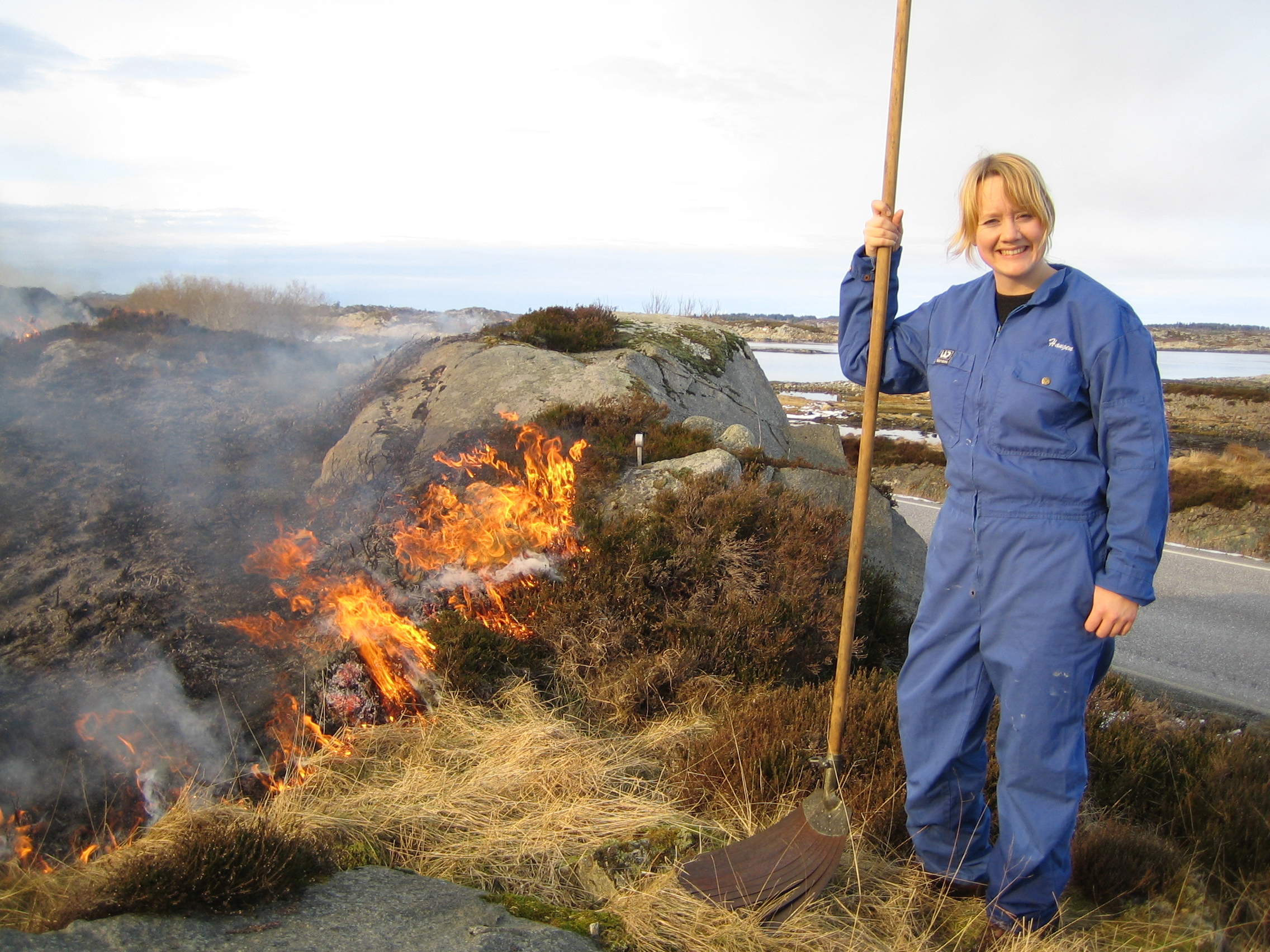 My first meeting with the Atlantic heathlands were through my master 15 years ago. After this I have worked with research projects, counseling and vegetation mapping along the Norwegian coast. Through my PhD, I have worked with regional variations in vegetation composition and functioning. I'm fascinated by traditional land-use management, such as prescribed burning and year-round grazing. LandPress is an extension of my research, and I'm thrilled to learn more about how changes in land-use and climate affect our heathlands. When I'm not in field, it's family-life with my boys that counts!